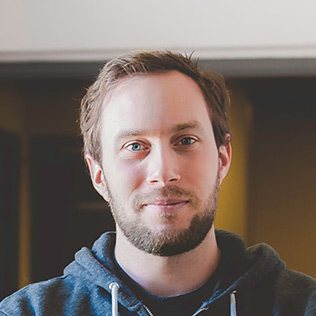 Forrest Phillips
UX Designer & Front End Developer.
A mythical creature, of sorts.
He is motivated by dissatisfaction, curiosity and an eagerness to learn.
He graduated from the University of Guelph with an honours degree in Fine Arts - Studio. He has worked with many notable brands, including TSN, CFL, Hamilton Tigers-Cats, CHL, Kubota, Golf Canada, Samsung and more.
Forrest draws comics for fun and is a proud dog owner. He hates confusing design and wearing pants. Based out of Ancaster, Ontario.
LinkedIn Profile